Disposable Latex Gloves
Brand: HuiCheng
Model: S-XXL
Certification: CE FDA EN374 EN455 510K ISO13485
Country of Origin: China
Color: milky white
Material: High quality natural latex
Classification: Powdered latex and non powdered latex
Latex refers to the colloidal emulsion formed by polymer particles dispersed in water. Also known as latex. It is customary to call the aqueous dispersion of rubber particles as latex, and the aqueous dispersion of resin particles is called emulsion. Products made of latex as raw materials are called latex products. Latex can be divided into three categories: natural, synthetic and man-made.Latex inspection gloves latex gloves disposable latex gloves prevent the entry of harmful or dangerous substances. They are easy to wear and help prevent back rolling. They are soft, comfortable and fit naturally. Beaded cuffs make it easy to wear. The textured surfaces on palms and fingers provide better grip. Low levels of extractable proteins and chemical residues, so the incidence of allergic reactions is low.
Features of Disposable Latex Gloves
• Disposable latex gloves, split-surface latex gloves and hemp-surface latex gloves, are made of high-quality natural latex, combined with other additives and refined and processed by a special powder-free process.
• The product is non-toxic and harmless;
• It has good tensile strength.
• Good adhesion and flexible use.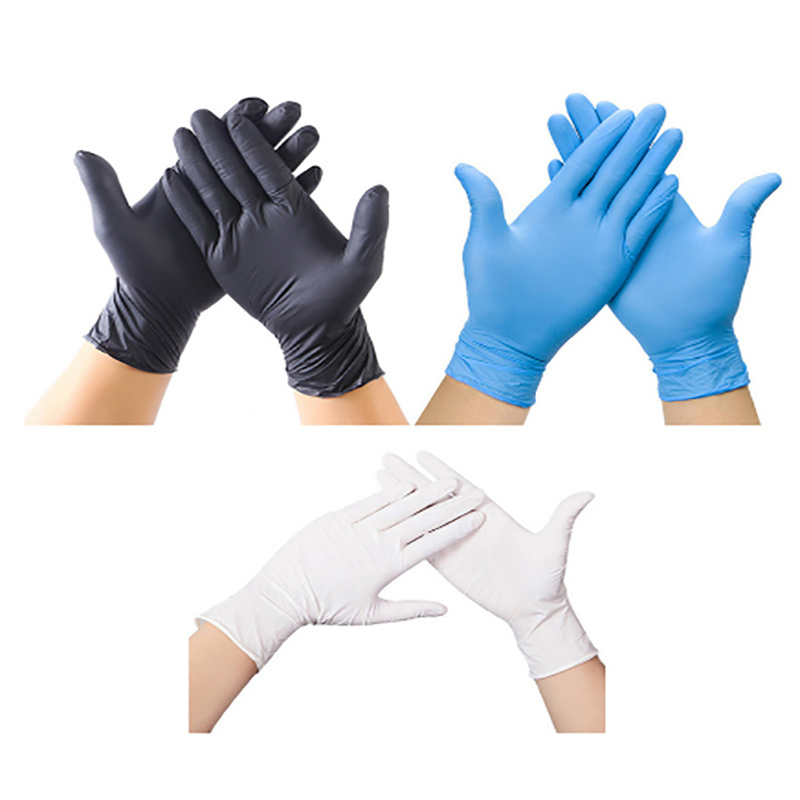 Application of Disposable Latex Gloves
The disposable latex gloves are widely used in surgery&medical examination, electronic factory, food industry, housework, chemical industry, aquaculture, glass products, scientific research and other industries.
Types of Disposable Latex Gloves



The disposable latex gloves can be divided into the following three levels, latex powdered examination gloves, latex non podered gloves and disposalbe latex gloves for purification.
• Latex powdered examination gloves
Powdered disposable latex gloves are mostly used in the food industry. It is necessary to add them in the production process to prevent the gloves from sticking together for ease of wearing. Special attention should be paid to the quality of corn flour. We use food grade corn flour, otherwise it is bad for users and served objects.
• Latex non powdered gloves
Powder free disposable latex gloves are mostly used in the electronic and medical industries, because they are powder free latex gloves just produced and cleaned with water after our processing.
• Disposable latex gloves for purification
Disposable latex gloves for purification are mostly used in precision electronics and medical industries, are made of powder free latex gloves that have been cleaned with clean water and cleaned with chlorine again, with a cleanliness of 1000.
Various color options of disposable latex gloves are available at Huicheng Jufu for different applicatons. We have stable monthly supply ability to meet huge demands of disposable latex gloves from global markets. We welcome global customers to contact us and cooperate with us with your special requirement, and we'll definitely satisfy you with our product quality and considerate services.